You're in experienced hands.
View some of our testimonials below to be reassured of our ability to meet your needs and grow your business with great results.
The Milk Creative Team were a key contributor to our organisation reaching the top 2% of the world's social media advertising and achieving an uplift of 260% revenue generation.
As I have transitioned from my role as a CEO within the Education Sector and now as a National GM for one of Australia's largest Recruitment, Education and Employment providers, I maintain my connection with Milk Creative and actively engage them to continue their excellent work alongside my goals.
Jon, WMQ Career Keys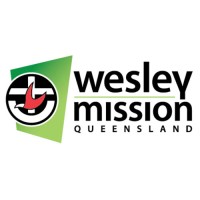 The standout moment in Amanda's work with Premise centers around our leap from O2UDP to Premise. Amanda successfully developed and managed the merger brand strategy and rollout of the rebranding to Premise – from design concept through to liaison with the board and subsequent implementation across the organisation.
Amanda's ability to provide a creative concept is second to none, as evidenced through the consistent high-quality design work she prepared for Premise.
Her work was prepared with efficiency and a high level of originality.
Amanda is a consummate professional and talented designer, with a passion for marketing strategy using innovative marketing and design techniques.
D.Pollock, CEO Premise
Amanda's work is consistently of very high standard, and has been praised by businesses contacts, and competitors alike.
Amanda's skillset is an invaluable asset to our marketing objectives. She shows an exceptional interest in her industry and those of her clients and is able to complete tasks within limiting deadlines. As a direct result of Amanda's efforts and refresh of our brand, Family Parks has grown it's brand, exposure and reputation enormously within our industry.
J.R – Family Parks
Amanda has worked with Family Parks for over 4.5 years and in that time she has improved our brand and image remarkably. To the extent that you can see her design work copied by some of our much larger competitors.
Amanda is energetic and passionate about her work, often working long hours to meet deadlines. She is not afraid to go the extra mile or, to take on tasks outside of her role to achieve the results she has visualised.
W.Stewart – Family Parks
Amanda started work for Redlands College when the college was seeking to become recognized more widely in a community it has served for nearly 25 years.
Her design portfolio was impressive and she has brought that flair to bare on our public face.
She has worked with the existing image modernising, rationalizing and bringing the disperser parts into unified whole. As well as the visual she has linked the college into a electronic communications style that has meant that the community and alumni have readily available information throughout the range of social media.
P.Dobner, Redlands College
Amanda possesses a rare but powerful blend of creative and strategic thinking. Her experience in both the traditional and digital marketing space is immediately obvious through her thoughtful attention to detail, and comprehensive approach to brand positioning.
Amanda offers brands targeted marketing plans that are multifaceted, and offer a strong return on investment. More importantly, Amanda genuinely cares about her clients and works hard to develop long-lasting professional relationships, to ensure she understands your brand's unique offering. Amanda has a strong design eye and can be trusted to deliver incredible results for you. I would recommend working with Amanda in a heartbeat!
Jessica Cotton – freelance Journalist & Vegan News
Milk has been providing Innologic with excellent marketing / creative services for many years. Amanda works with our team like she is an internal resource, but with a vast amount of lateral experience. I could not recommend Milk highly enough.
Dale, Innologic  
We have been a customer of Milk Creative for 7+ years now. Amanda and the team been amazing to us, always delivering excellent quality service and very high work ethic. I don't think we would be the leaders in our industry without the services of Milk Creative.
Pedro – Health Place
Amanda's work is impeccable. Amanda developed us a brand that we love, that our clients relate to and that will remain modern and appropriate as we continue to grow and expand. Amanda listened to our needs, worked within our budget and continues to deliver only the highest quality work every time.
I definitely recommend Amanda and Milk Creative for all your design and online needs.
V.Gravolin – Health Place
I was introduced to Amanda in 2009 by a friend when I was looking to hire a multitalented graphic designer and branding manager to create marketing strategies and an image for my coming event The Australian Couturier Bal Masque hosted at Versace Hotel.
Amanda has extensive knowledge in corporate planning and has continued to be an excellent resource for my business- Absolute Indulgence. I would highly recommend Amanda to anyone looking for a dedicated professional to develop brands and business strategies. I am convinced that Amanda will be a leader and icon within the branding, development and marketing industry throughout her career.
A.Del'Aqua – Absolute Indulgence Int